Enjoy now. Pay over time
Get your purchase today and use the available limit on your credit card to pay in interest-free, fee-free monthly instalments.
Zero interest. Zero fees.
No interest or fees. Not even late fees.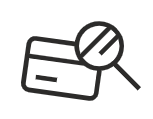 No applications. No credit checks.
It's your credit already, so there are absolutely no applications or credit checks. The cherry on top? You continue to earn your reward points.