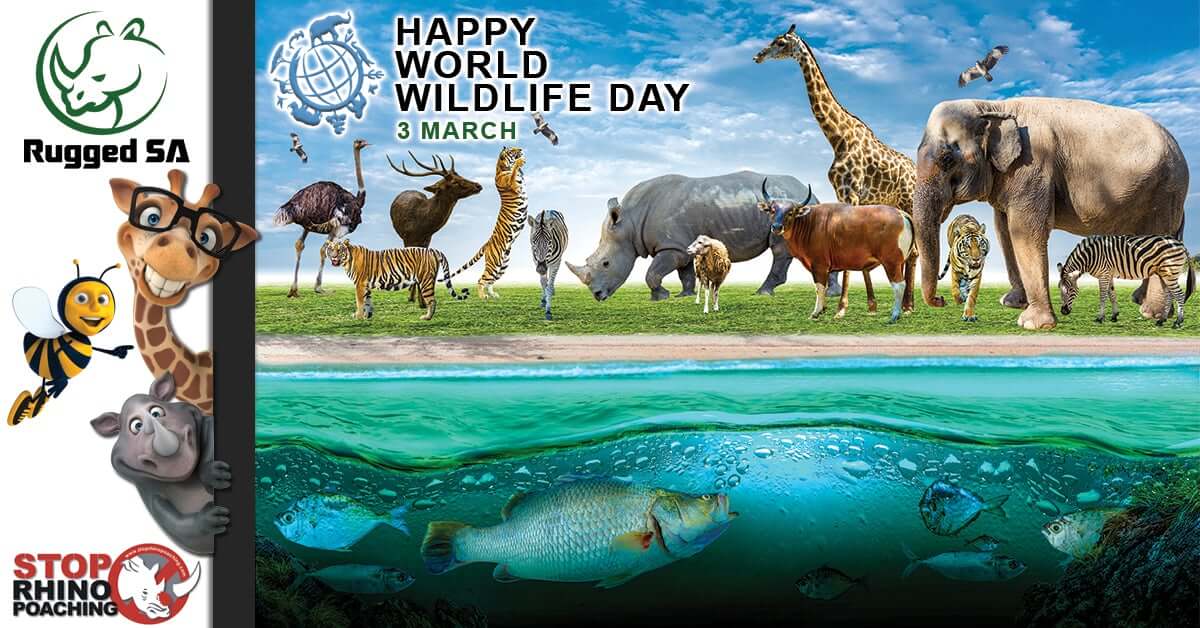 World Wildlife Day is observed annually on March 3 to celebrate and raise awareness of the world's flora and fauna.
The day is about raising awareness about wildlife and educating yourself and others about the diversity and importance of flora and fauna across the world. In other words, it's the celebration of the beautiful biodiversity that exists on our planet. / World Wildlife Day is an opportunity to celebrate the many beautiful and varied forms of wild fauna and flora and to raise awareness of the multitude of benefits that their conservation provides to people.
Wildlife conservation is the preservation and protection of animals, plants, and their habitats. By conserving wildlife, we're ensuring that future generations can enjoy our natural world and the incredible species that live within it.
World Wildlife Day is celebrated in 2021 under the theme "Forests and Livelihoods: Sustaining People and Planet", as a way to highlight the central role of forests, forest species and ecosystems services in sustaining the livelihoods of hundreds of millions of people globally, and particularly of Indigenous and local communities with historic ties to forested and forest-adjacent areas.
Between 200 and 350 million people live within or adjacent to forested areas around the world, relying on the various ecosystem services provided by forest and forest species for their livelihoods and to cover their most basic needs, including food, shelter, energy and medicines.
Forests, forests species and the livelihoods that depend on them currently find themselves at the crossroads of the multiple planetary crises we currently face, from climate change, to biodiversity loss and the health, social and economic impacts of the COVID-19 pandemic.
The world has lost over half of its wildlife in 40 years. Habit loss, over-exploitation, poaching and illicit trafficking are the main threats. The current wildlife crisis is the direct result of people's actions. People are the cause of this serious threat to wildlife and people must be the solution. The youth can make a change and have already been making positive impacts. On #WorldWildlifeDay, let us listen to the young voices! Let us all #DoOneThingToday to make a change!
It's #WorldWildlifeDay, young & old must rally together to protect the future of the world's precious #wildlife #youth4wildlife #YoungVoices Happy #WorldWildlifeDay! Small actions can have big impacts! #DoOneThingToday that can help with #wildlife conservation #youth4wildlife
Rugged SA is a proud anti-rhino-poaching supporter and strive to create awareness to protect these fantastic beasts of ours. Rugged SA also proudly donates R50 for each online order placed to StopRhinoPoaching.com.
Rugged SA also stand firm behind the men and woman on the frontlines of this battle by assisting in their rugged handheld devices used in the field.
#KeepOurRhinosHorny #WorldWilflifeDay #DoOneThingToday